INTRADAY TECHNICAL ANALYSIS 1 DECEMBER (observation as of 05:55 UTC)
[EURUSD]
Important Levels to Watch for:
- Resistance line of 1.14077 and 1.14646.
- Support line of 1.12236 and 1.11666.
Commentary/ Reason:
The single currency slipped marginally to $1.13335, down from a two-week high of $1.13822 overnight.

The EUR/USD was supported against the dollar on Eurozone price pressures that are hawkish for ECB policy. Eurozone Nov core CPI rose a record +2.6% y/y, stronger than expectations of +2.3%

Fears of new Omicron coronavirus variant would halt recovery also had eased, after report stated that the impact is milder compared to previous Delta variant.

The dollar however, recovered some of its losses after Fed Chair Powell on Tuesday said the need for support from asset buying has clearly diminished and "it's appropriate" for the FOMC to talk about accelerating QE tapering at the next meeting in December.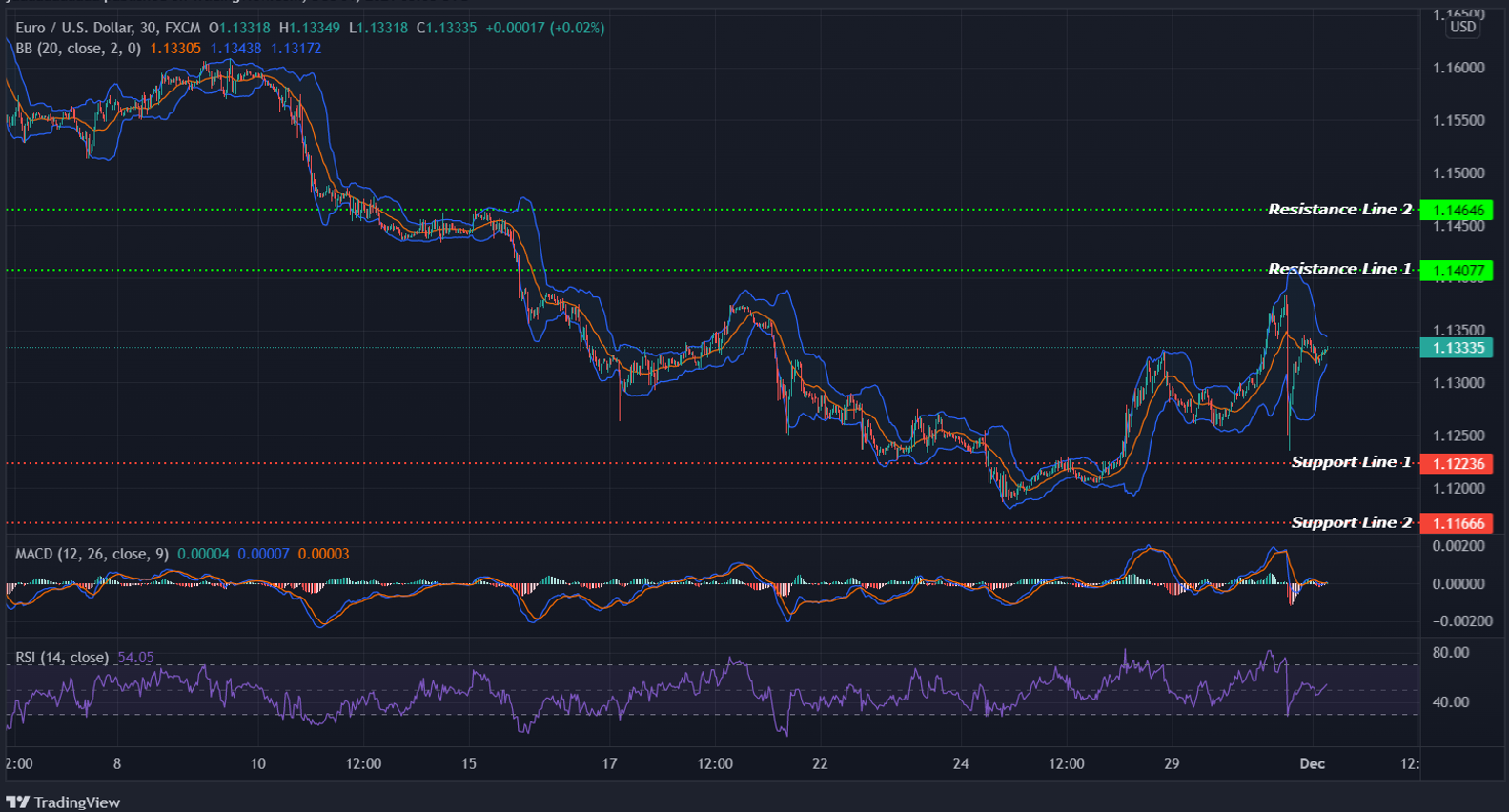 [USDCHF]
Important Levels to Watch for:
- Resistance line of 0.92755 and 0.93193.
- Support line of 0.91337 and 0.90899.
Commentary/ Reason:
The dollar rose 0.23% higher against the Swiss franc on Wednesday, last traded at 0.92042 franc, bounced to attempt recovery of three-week low touched yesterday.

The pair drops during the last three days before bouncing off support line on Tuesday and now struggles to keep the first daily gains in four.

The Swiss franc holds on to its safe-haven appeal in cautious trading as traders digested news of the Omicron variant of COVID-19.

The market also had taken note of the speech by Fed Chair Jerome Powell which indicated that a stronger and long-lasting inflation is a real possibility.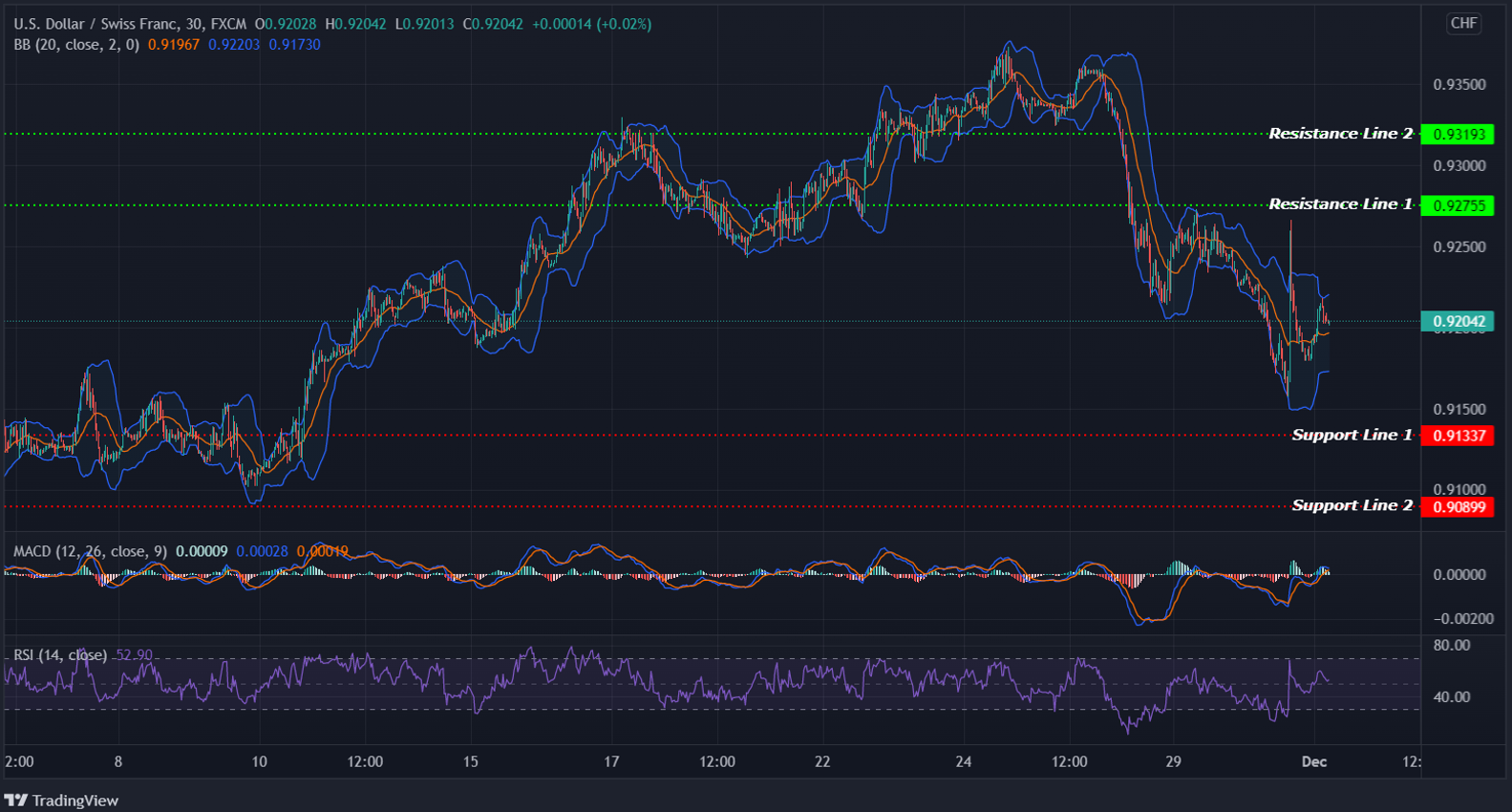 [USDJPY]
Important Levels to Watch for Today:
- Resistance line of 114.199 and 114.765.
- Support line of 113.067 and 112.501.
Commentary/ Reason:
The greenback ticked 0.29% higher to 113.473 yen, recovering from sight of an overnight low of 112.537, a level not seen since Oct. 11.

Rising yields on the day caused the dollar to gain ground on the Japanese currency. The greenback was supported on Powell's unexpectedly hawkish tone overnight. Federal Reserve Chair Jerome Powell signalled a faster taper of stimulus despite the risks around the Omicron COVID-19 variant.

Widening policy divergence between Japan and the U.S., with the Fed signalling a hawkish stance, while the BoJ repeatedly stated its commitment to retain easy monetary policies gave edge to the dollar.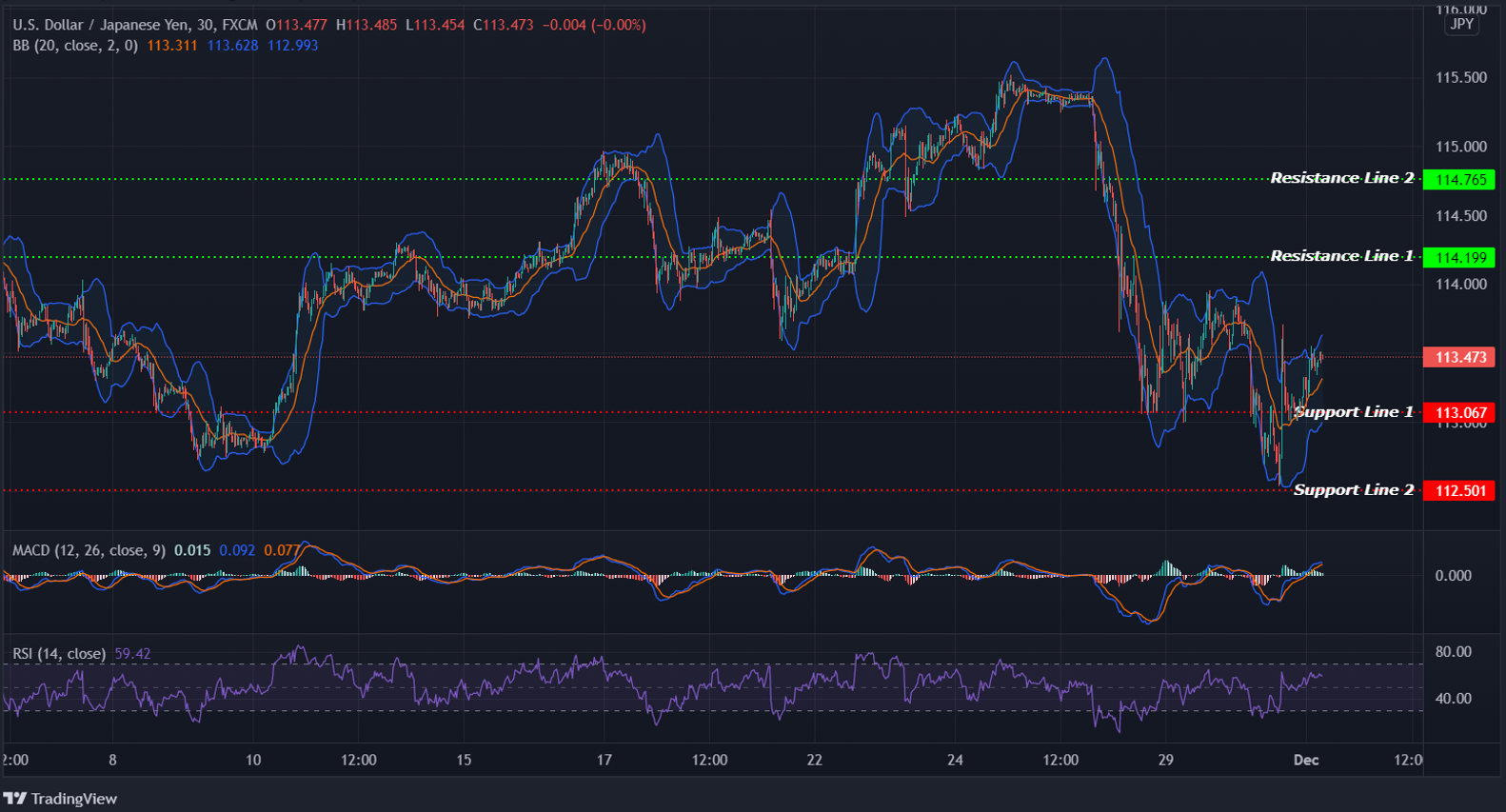 [GBPUSD]
Important Levels to Watch for:
- Resistance line of 1.33740 and 1.34250.
- Support line of 1.32720 and 1.32210.
Commentary/ Reason:
Sterling managed to gather recovery momentum on Wednesday after slumped to an 11-month low of $1.31949 overnight, last changing hands at $1.33265.

The dollar's market valuation continues to impact GBP/USD's movements and the pair could find it difficult to extend its rebound unless the greenback stays under selling pressure.

Investors adopt a cautious stance while trying to figure out how the new coronavirus variant will affect global economic activity.

With the Bank of England due to consider this month a first interest rate hike since the COVID-19 crisis broke.

The GBP/USD pair continues to consolidate around the 1.327-1.337 mark. New developments in fundamentals are the most likely to have significant effects on price action.