INTRADAY TECHNICAL ANALYSIS 28 SEPTEMBER (observation as of 06:40 UTC)
[EURUSD]
Important Levels to Watch for:
- Resistance line of 1.17274 and 1.17435.
- Support line of 1.16752 and 1.16591.
Commentary/ Reason:
Against the dollar, the euro was largely flat at $1.16022, hovering near the one-month low of $1.16832 reached on Thursday last week.

The euro fell moderately, weighed down by the dollar strength, and political uncertainty in Germany after Sunday's elections produced a fragmented German parliament, with the Social Democrats projected to narrowly defeat the CDU/CSU conservative bloc, which is likely to lead to a lengthy process for forming a coalition government.

Higher T-note yields were supportive for the dollar, along with weakness in U.S. stocks that boosted the liquidity demand for the dollar.

The EUR/USD is now testing the 1.167 support level which has been a zone for bullish rebounds in the past. Bullish conviction currently remains low and despite weak selling pressure, price action continues to fade lower, following the longer-term trajectory.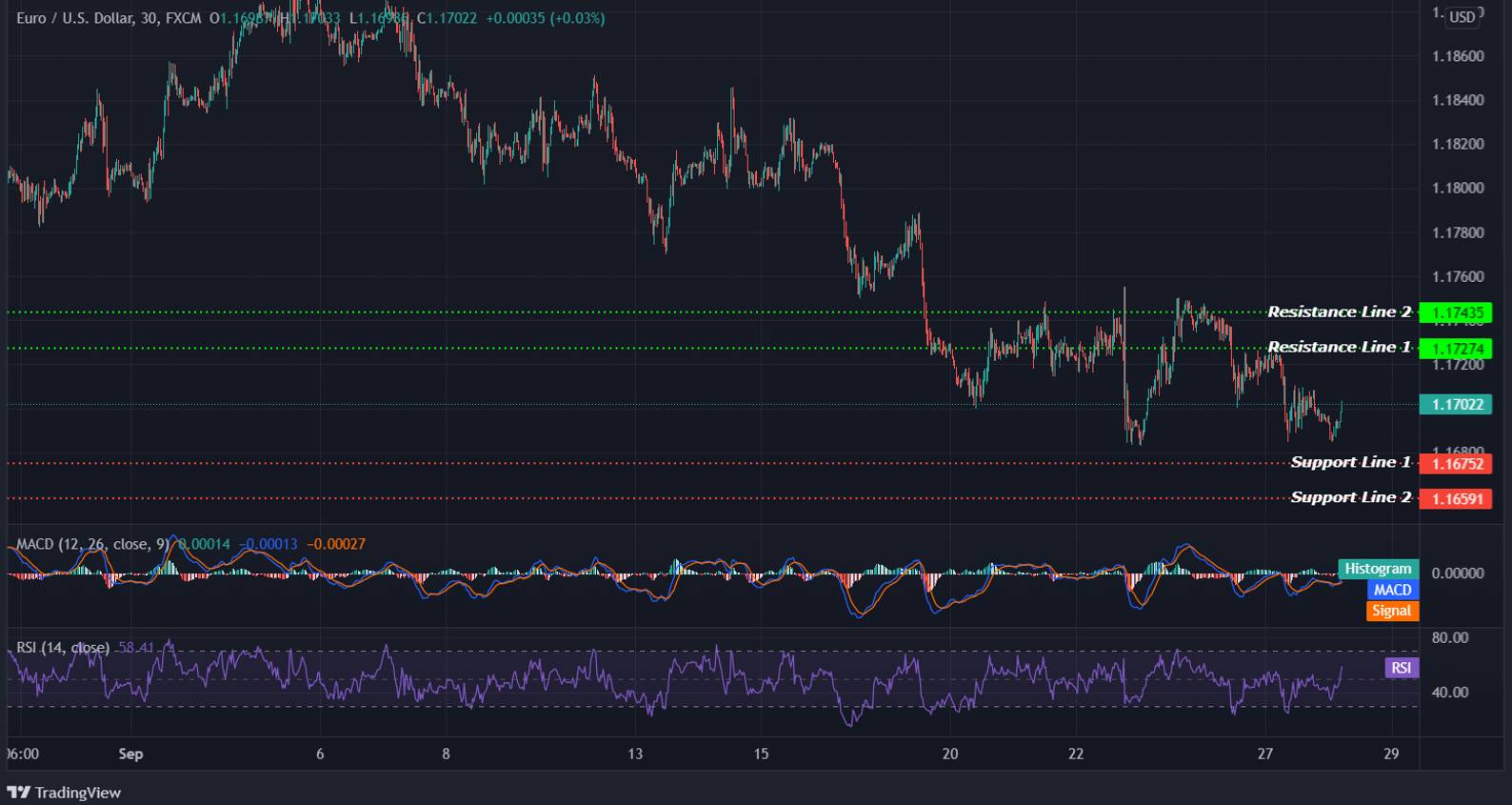 [USDCHF]
Important Levels to Watch for:
- Resistance line of 0.92944 and 0.93143.
- Support line of 0.92301 and 0.92103.
Commentary/ Reason:
The dollar gained marginally versus the Swiss franc to 0.92633 francs.

The greenback was supported on the hawkish Fed, with the Fed expected to taper QE well the other central banks. The U.S. Fed Chair Jerome Powell hinted that tapering could occur as soon as in November or end in mid-2022.

While the Swiss franc still holds some ground on its safe-haven appeal amid risk aversion.

The USD/CHF once again testing the 0.929 resistance line as spike through in price action in yesterday's session a break never materialised. The chances of continuing the rise will target the next resistance line at 0.9314.

Alternatively, pullback moves may aim to retest the support line from early September, near 0.9230, a break of which might direct the USD/CHF sellers towards a level of 0.9210.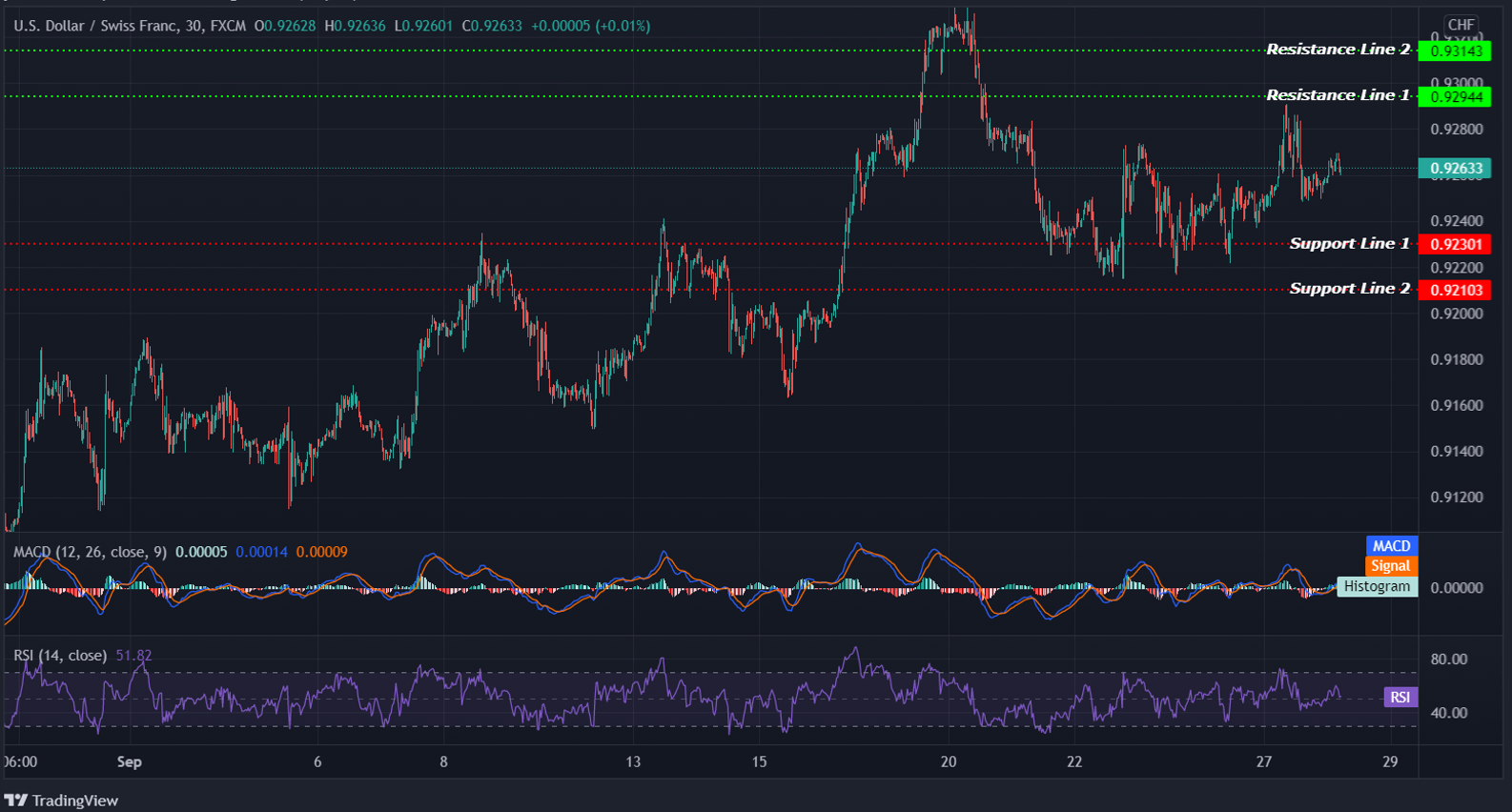 [GBPUSD]
Important Levels to Watch for:
- Resistance line of 1.37401 and 1.37680.
- Support line of 1.36499 and 1.36220.
Commentary/ Reason:
Sterling was last trading at $1.37133, regained positive traction since Monday and recovered a part of the Friday's losses.

The pound's further gains, however, is put in check as the soaring T-note yields were supportive for the dollar.

In addition, the pound has been under pressure as a petrol shortage threatens the UK. Petrol problems have outweighed the Bank of England's hawkish decision on Thursday.

B0E hawkishness, optimism about Evergrande and U.S. data could turn the pair around.

The GBP/USD pair rallied are becoming shorter lived as the pair under pressure. Resistance awaits at the 1.374, a swing low from mid-September and further will be at 1.3768.

Support is at the daily low of around 1.365. Further down, 1.3622 comes into play.