INTRADAY TECHNICAL ANALYSIS SEPTEMBER 5 (observation as of 08:40 UTC)
[EURUSD]
Important Levels to Watch for:
- Resistance line of 1.00462 and 1.00921.
- Support line of 0.98975 and 0.98515.
Commentary/ Reason:
The euro was trading at $0.99263, 0.28% lower, and looked likely to test its recent 20-year low.

The euro fell on Monday as the region's worsening energy crisis added to concerns about a global economy already facing high inflation and a wave of monetary tightening.

On Friday, Russian energy supplier Gazprom announced it would not resume its supply of natural gas to Europe through the key Nord Stream 1 pipeline because of a malfunctioning turbine, leading some governments there to announce emergency measures to ease the pain of soaring energy prices.

The EUR/USD pair to press on 0.9897 support for the new bearish bias, reinforcing the expectations of continuing the bearish trend on the intraday basis, for waited targets to extend to 0.9851 after breaking the previous level.

The EMA50 supports the suggested bearish wave, which will remain valid unless the price rallied to breach 1.0046 and hold above it.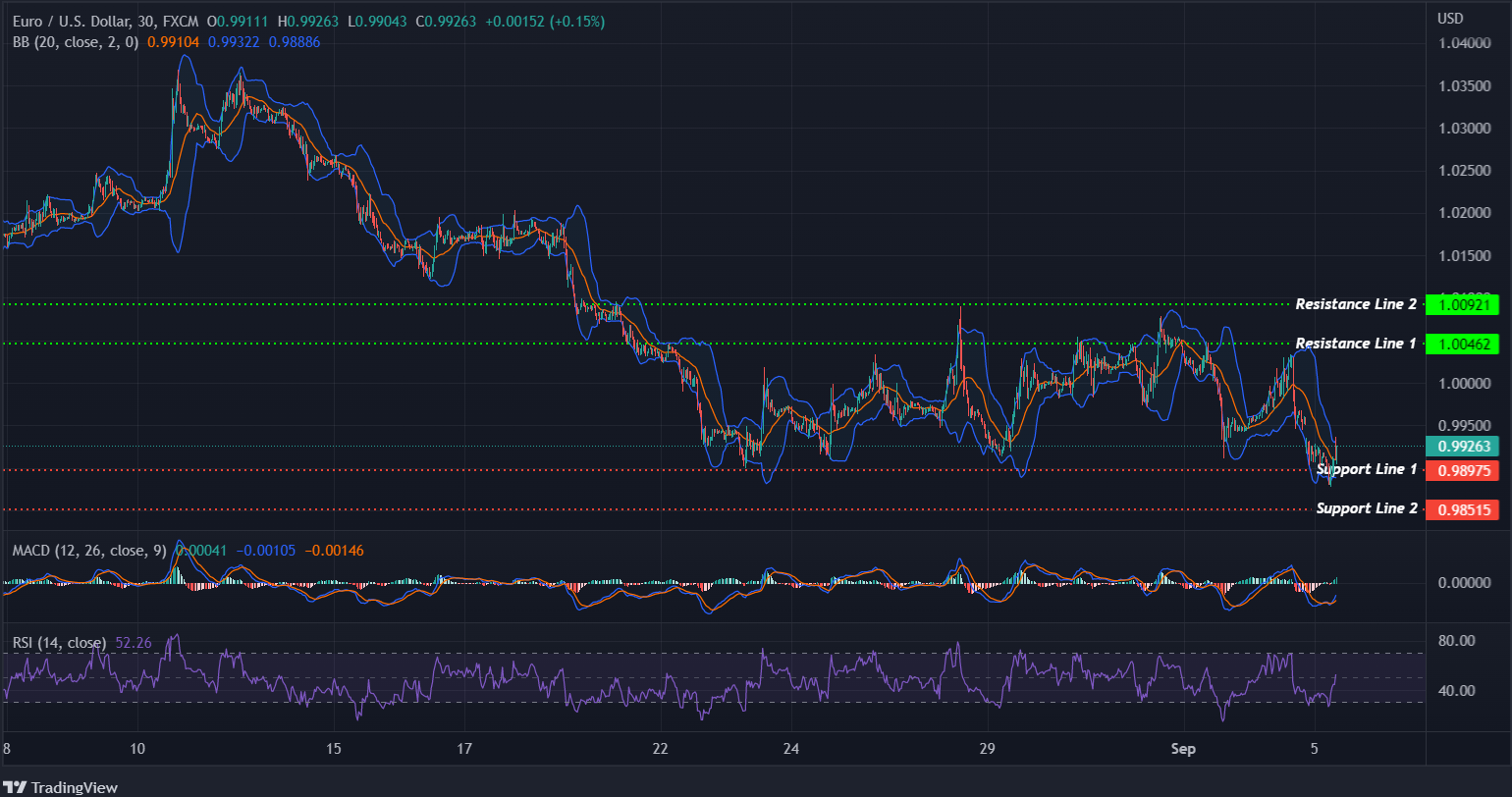 [USDCHF]
Important Levels to Watch for:
- Resistance line of 0.98906 and 0.99658.
- Support line of 0.97402 and 0.96650.
Commentary/ Reason:
The dollar rose against the Swiss franc on Monday, gained 0.26% to 0.98289 franc, to hover just below the 6-week high recorded last Tuesday.

The dollar remains on safe haven flows demand due to global economic weakness and as the country's resilient economy paves the way for the U.S. Federal Reserve to remain aggressive in its rate hikes.

The USD/CHF pair returns to rise after approaching the bullish channel's support line that appears on the chart, to hint heading to resume the main bullish wave within the mentioned channel, and the price needs to breach 0.9890 to rally towards 1.0000 areas as a next main station.

Therefore, we expect to witness positive trades in the upcoming sessions unless breaking 0.9740 and holding below it.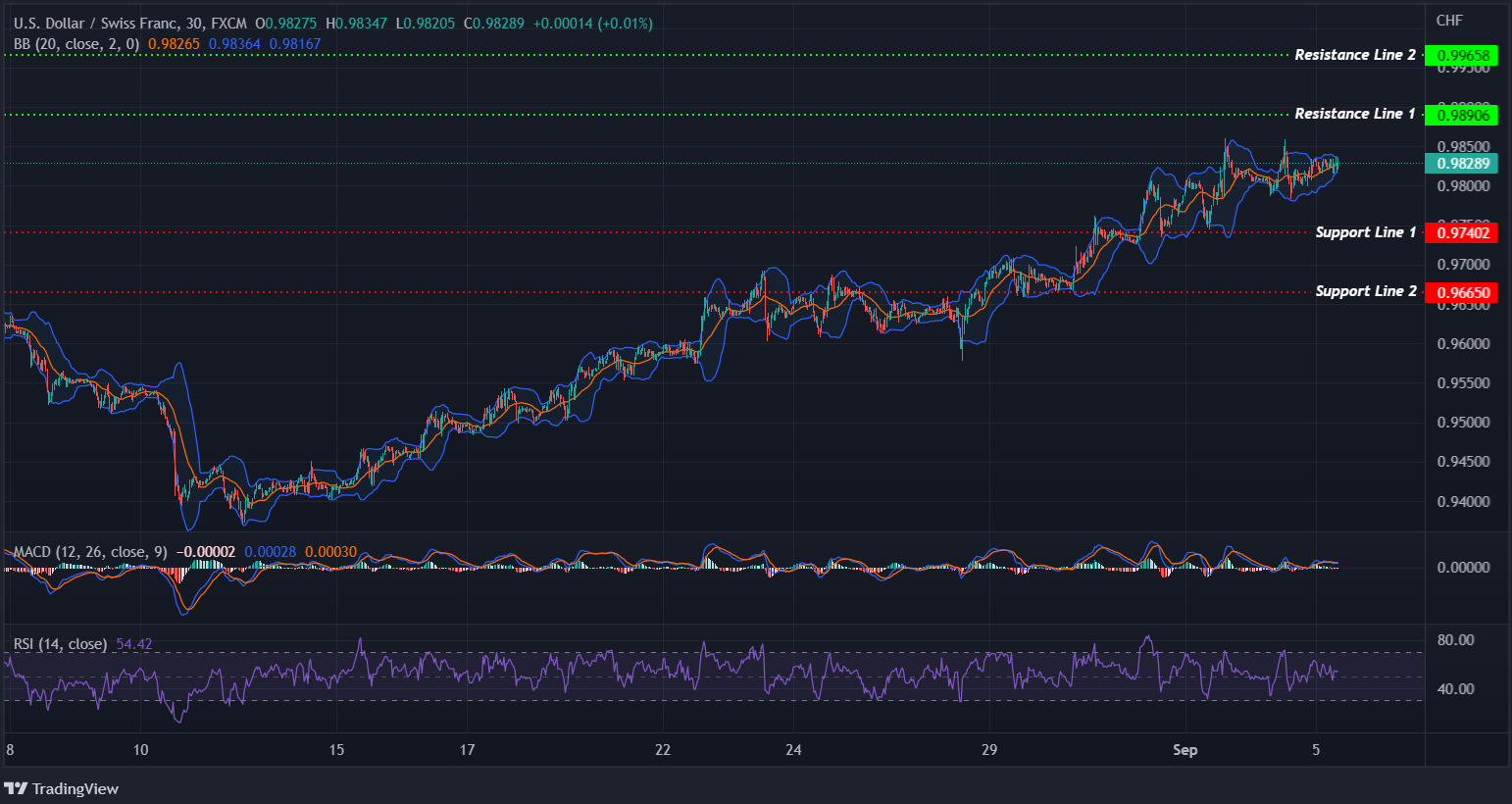 [USDJPY]
Important Levels to Watch for Today:
- Resistance line of 141.027 and 142.237.
- Support line of 138.607 and 137.397.
Commentary/ Reason:
The dollar was holding at 140.523 yen, looking to renew Friday's 24-year top of 140.777.

The dollar remains high against the yen, as investors braced for higher U.S. interest rates while expecting anchored Japanese rates to go nowhere anytime soon.

The USD/JPY pair provides more positive trades to achieve the target of 141.027, waiting for more rise to test 142.237 resistance line for the next target.

Bullish channel supports the expected rise, besides stochastic gain to the positive momentum gradually, noting that breaking 138.607 will press on the price to achieve intraday bearish correction before turning back to rise again.

A Japanese government panel tasked with tackling rising prices and wage issues will meet on Friday and consider additional policy measures that should be taken, Prime Minister Fumio Kishida said on Sunday.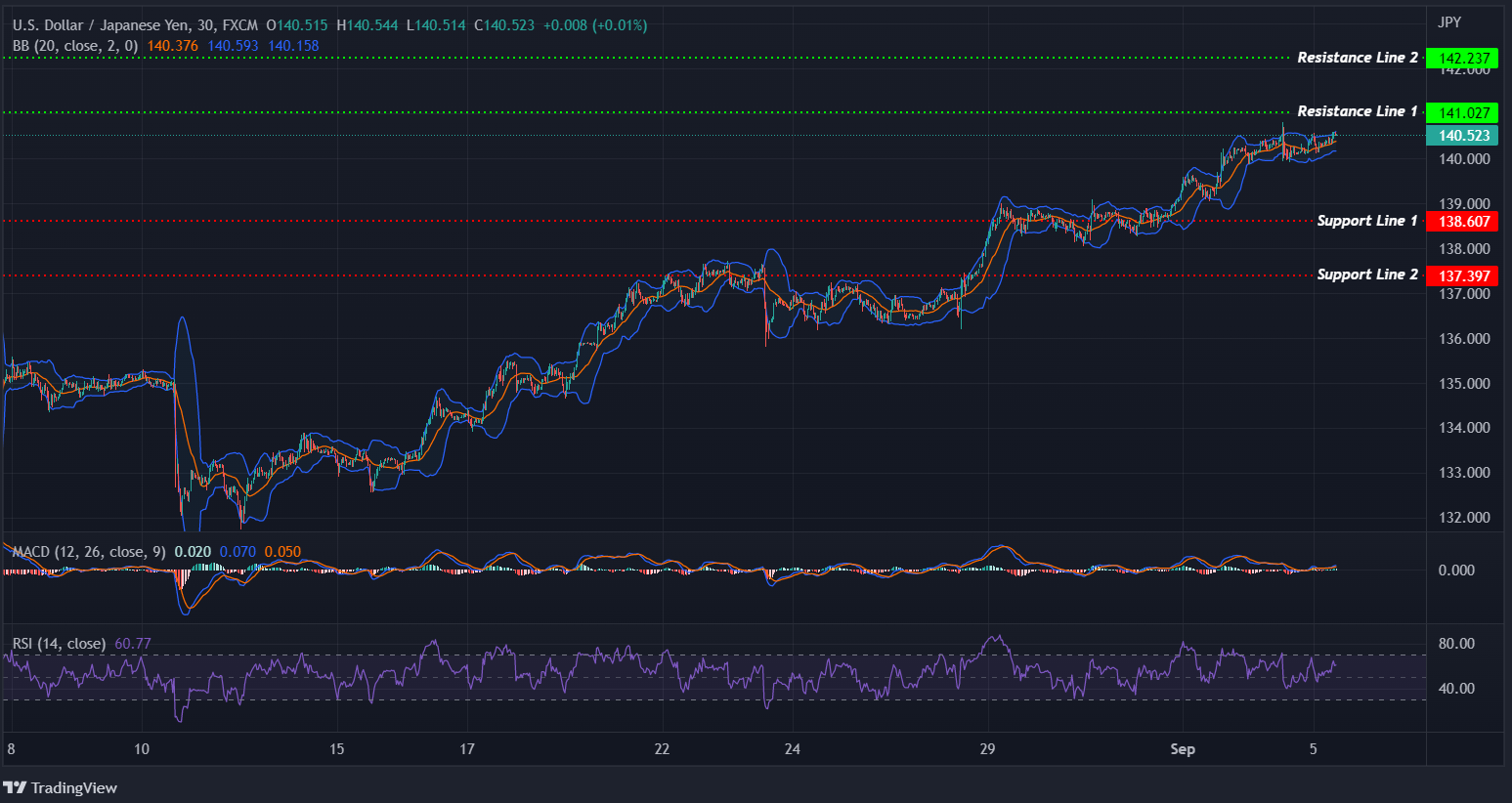 [GBPUSD]
Important Levels to Watch for:
- Resistance line of 1.16278 and 1.16740.
- Support line of 1.14782 and 1.14320.
Commentary/ Reason:
Sterling was trading at $1.14907 against the dollar, slid on fears over energy supply and European economic growth. Sterling fell 4.5% against the dollar in August, its worst month since Brexit.

Political uncertainty ahead of a new prime minister to be chosen also weighed on the pound. The new premier will be forced to reckon with a growing cost-of-living crisis fuelled by soaring energy bills. Monday's leadership announcement is expected at 1130 GMT and will trigger the beginning of a handover from Johnson, who after months of scandal said in July he would step down.

Conservative Party members are expected to name Liz Truss as their leader, clearing her way to become prime minister. Her plan to "turbo-charge" the economy by slashing taxes is already worrying investors amid double-digit inflation.

The GBP/USD pair resumed its negative trading, to support the expectations of continuing the domination of the bearish trend in the upcoming sessions, which targets 1.1478 level as a next main station, follows by 1.1432.